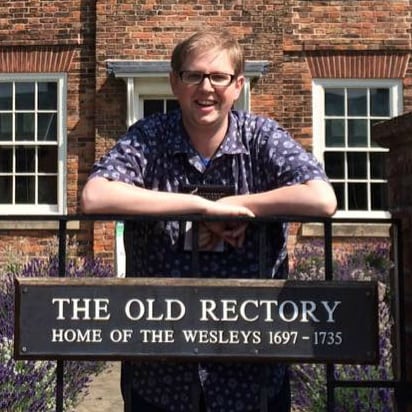 February Pastor Pen
February 14, 2019
Categories:
February is usually when I would write a pastor pen about love and Valentine's Day. However, this February finds the United Methodist Church setting the stage for monumental decisions that will set the direction for our denomination from now on. On February 23-26, a special called General Conference session will take place to seek to find a way forward as a global denomination on many issues. The issue that is most talked about is human sexuality.
Since I have been a United Methodist attending annual conferences, I was 16 when I went to my first annual conference, there has not been a single large gathering where the issue of human sexuality has not been debated. I have watched as the denomination in which I felt my call into ministry fall further and further into the abyss of in quarreling leading us to forget why the church even exists, to make disciples of Jesus Christ. I lament the thought of how many donations to caucus groups has been dissected from our offerings so that we can support our side in the fight to win an ecclesial war. Every passing year leaves us less as a witness to resurrection of Jesus Christ and more a mirror of the brokenness of the world that we also grieve.
In our discussions on the Way Forward Report, I shared that my biggest fear is that we, as a denomination, would become John Wesley's biggest fear in that Methodists would have the appearance and form of religion without the power. Both sides (traditional and progressive) argue that the lack of power within the UMC derives from the other side. I wholeheartedly disagree. Our lack of power is not from our doing, but rather from our lack of being. We have forgotten who we are. We have forgotten who God says we are. The power of the early church came not from their doing but from their remembrance and identity as a citizen of heaven. Our identity in Christ and the power that comes from the name of Jesus is what spurs us on. Not our clever ecclesial rhetoric or our nuanced expertise at Robert's Rule. It starts and ends with Jesus.
We, in our attempt to solve our biggest problems, have built systems and institutions to exalt ourselves rather than sacrifice for our solution. The power of the United Methodist Church is not owned by The United Methodist Church. It is God's and God will implement this power to bring as many to Himself as possible.
If there was ever a time for Methodists all over the world to pray, it is now. Pray for the delegates, lay and clergy, traveling to St. Louis. Pray for the various agencies that are working diligently to facilitate the most productive gathering as possible. Most importantly, pray that the hearts and minds of all in attendance would be centered in our sole identity in Christ who has given us the power of the Holy Spirit to be bold witnesses to the Kingdom of God.