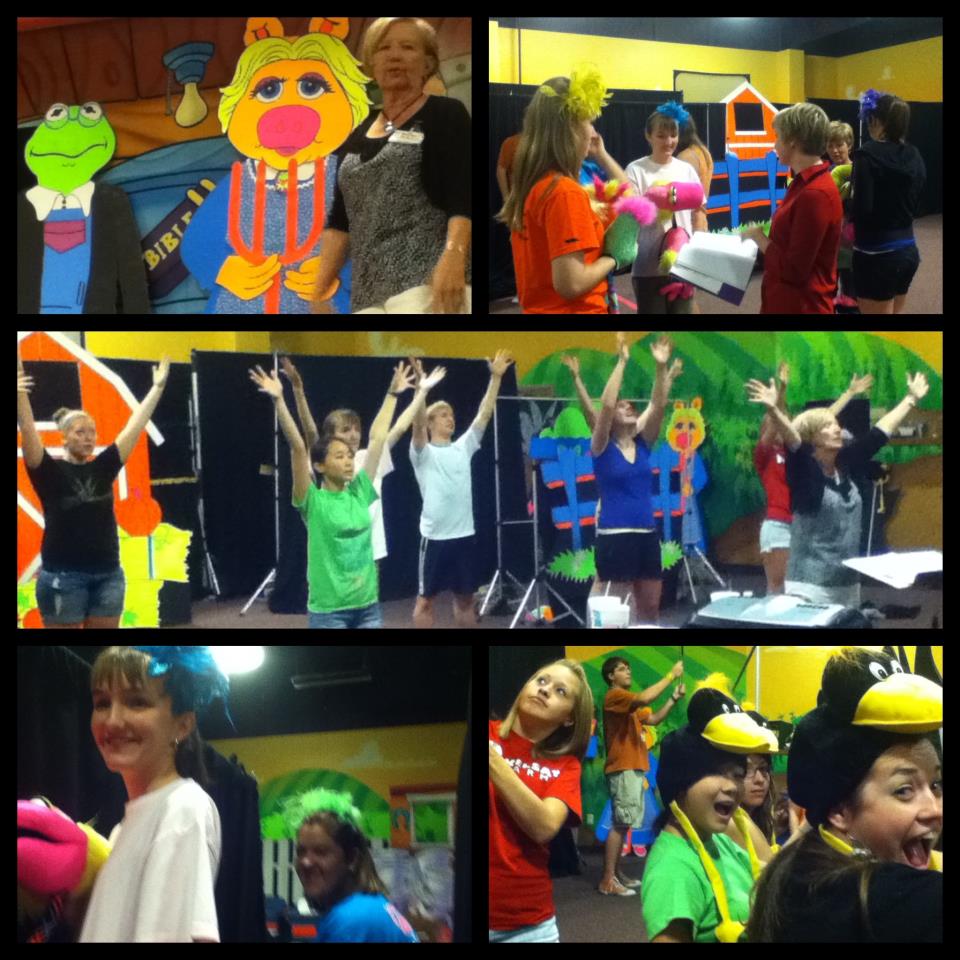 My Relationship with Puppets
February 9, 2016
Categories:
When I was a young child at Old Bethel United Methodist Church, I was never the most attentive kid in the classroom but puppetry showed me the bible in a much more intentional and what seemed like a more real experience.  Growing up, my parents would work a lot, so I fell under the care of neighbors who attended the church and were the directors of the puppet ministry.  I quickly fell in love with shows like Sesame Street and movies that involved the Muppets. In fact, just a few years ago I convinced the girl I was dating at the time to go and watch the new Muppet movie that was being released.  These shows and movies were great, but seeing puppets in real life was even more amazing.  These characters I saw through a television, were real and they were preaching the gospel in ways that were not happening in the classroom.  Puppets were there for me when I had a surgery as a kindergartener, when I lost my grandfathers, and when I just needed a smile or a laugh.
When I became a fourth grader I was able to finally join the Celebration Puppeteers Team!  It was one experience to watch the puppets, but it brought new joys getting to control and operate them.  From 4th grader until my senior year in high school I spent countless hours practicing, rehearsing, and performing for various churches.  I was able to travel to Reynosa, Mexico and perform a show in Spanish.  I can remember the poverty of the area (showers that you had to stand on cinder blocks, dirt rocky roads, and gangs driving through), but the people would show up in crowds I hadn't seen in a long time to watch pieces of foam share a message.  Through this time, I was also able to meet all kinds of interesting people like fellow puppeteers, propeteers (those who operate props), mimes, clowns, gospel magicians, disciples, and I made a lot of close friends.
Towards the end of my high school years I joined the Warren Central High School Speech Team.  There were a lot of things I learned and took away from my time with them, but the speech team helped me realize how to use character voices.  Some of the youth here at Hagerstown First United Methodist Church have heard some of my voices and are amazed or just weirded out by some of the voices I can make.  However, this skill was something I've taken and used in my personal puppetry.  It adds a new element to my characters and is a lot a more fun than using pre-recorded material. If you attended the "family" Christmas Eve Service you may have met one of my puppets Scooter, but I have plenty more characters like Sadie Scooter's girlfriend, a donut, a hamburger, or actual human like puppets.  Puppetry helped accelerate my spiritual growth and provided a venue for me to use some of the stranger gifts that God has given me.  And who knows maybe some of my puppets will make a guest appearance from time to time.